Virtual Assistant Websites -Be the CEO
How many times have you taken on a new project thinking you have plenty of physicl and mental capacity to 'squeeze' this job in? Then a few days down the line, another emergency crops up and this new venture is put onto the backburner.
As more and more stuff comes along, this backburner suddenly becomes one of many and things get left behind or drop off your schedule.
So your options tend to be popping onto freelancer sites, where you hire any old Tom, Dick or Harriet and hope they have the ability to do the job for you. This also means they haven't gon out and bought fake reviews of their service to enhance their skills and profile.
We have been caught out ourselves, hired someone off a freelancer site to do a basic theme transer for a WP website and create a series of social media accounts. His awesome reviews and the price quoted was the reason we hired him.
Sadly he could not do the work, screwed almost every aspect up and it took longer to redo the mess, than it would have been to do it ourself from the get go.
Working Smarter Not Harder
Thanks to having access to the very best of all the virtual assistant websites, you are already making the right choices. The training here is to help you work less but do more.
So imagine having the chance to recruit hardworking VAs for your self. Cut your workload and let them do the everyday jobs, while you can focus on that next, new venture.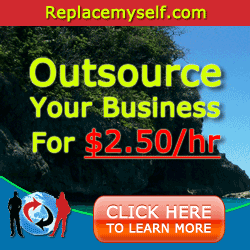 But wait…. You have zero experience in hiring staff, especially those not working alongside you in an office. Not a worry, as this is also about teaching you how to hire these workers, how to train these people and hot to maximise your ROI on the staff.
So where does Be the 'CEO' come into this?  This is the first module to help you on your way to financial reward and the chance to work smarter not harder.
There are so many training modules in here that you should not need to worry about hiring the wrong people ever again.
What is even better, we can also let you have access to vetted workers who are available right now! Yes we can reveal to you the very best of all the virtual assistant websites, in our opinion.Check out ReplaceMyself.com! because if YOU don't then don't be surprised when your competitors do so.